Ich hap was tolles fon Klaudija gekrigt die das fon Eirini gekrigt hat. Eirini schpricht nur englisch (außer griechisch) unt daher macht Klaudija heute hier die gastbloggerin. Ich übergebe:
Eirini got to know my boy bears in our holidays. She loved them at once and asked if there are girl bears too. I showed her the side of teddymagie.de and she loved it too. Then she promised to fix a chain for a girl bear and asked wich color she would like – and she did.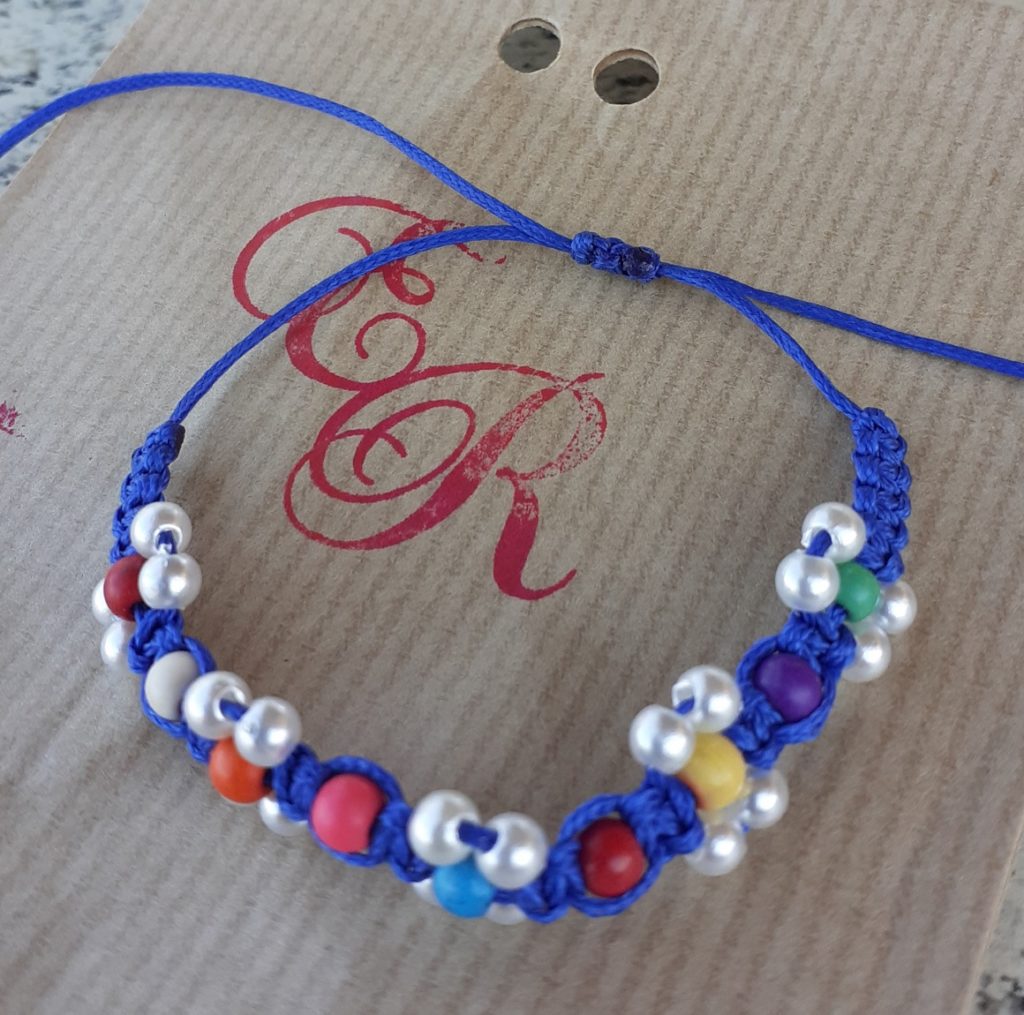 Back at home all the boy and girl bears met and Klara got her gift of Eirini. She was very exited.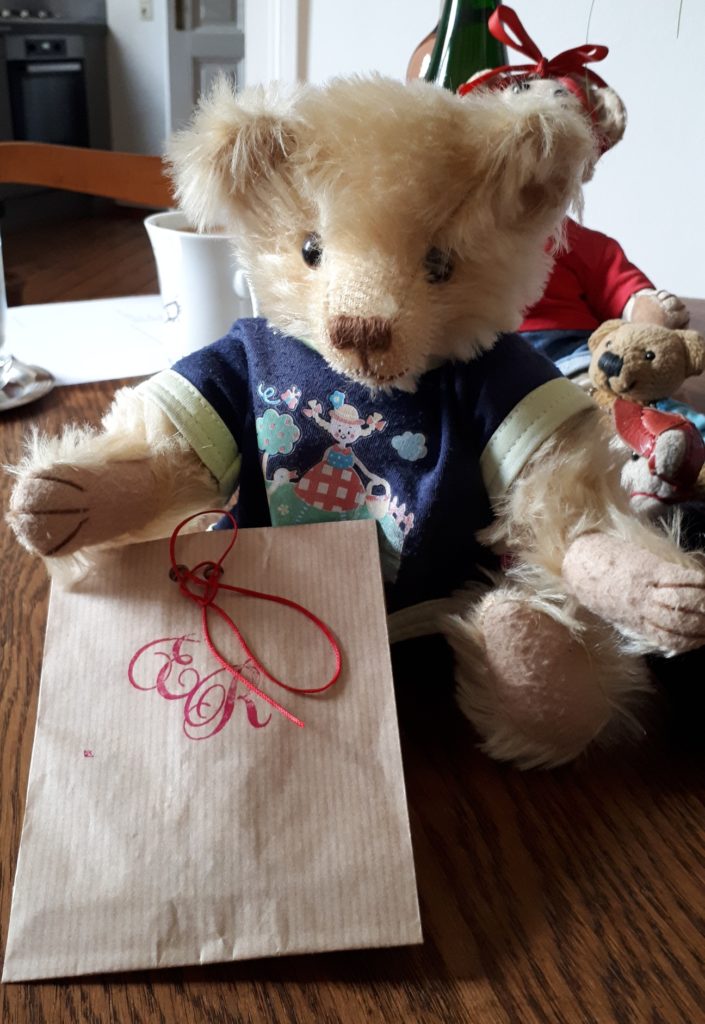 Very carefully Klara unpacked the gift.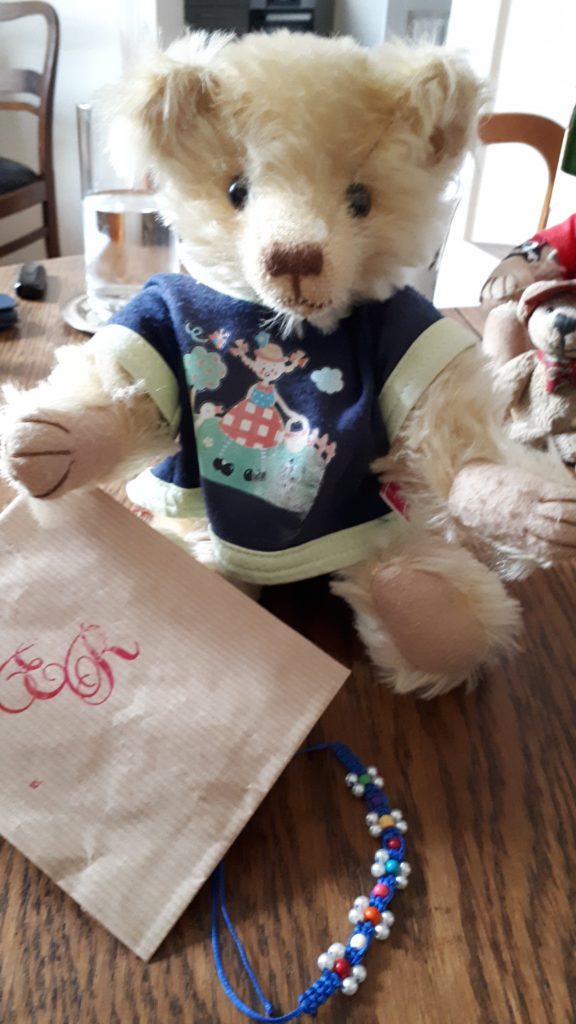 Klaras first words: "Wow – it is so beautiful!!!" I showed her how to put it on and how she can change the length. Klara quickly understood and put it on.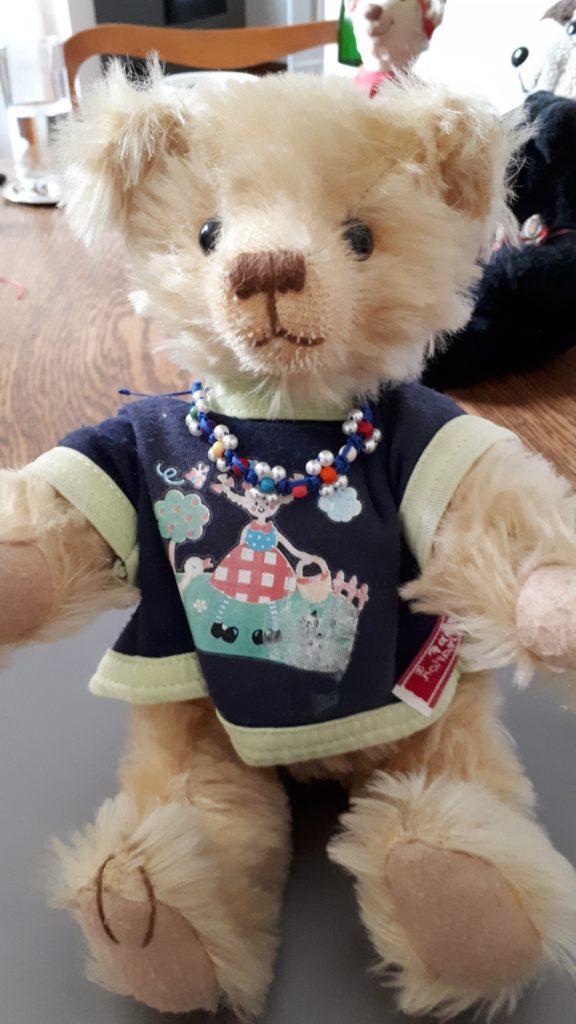 Klara went to the mirror and had a look and was fascinated. Back on the table three of her friends started with admiring her. So did all of her girl friends.